The famous tower defense game, Arknights is constantly evolving. Our tier list Arknights 2023 includes the top operators and it is perfectly up to date. So you'll easily have the edge in battle. Between new operators and balancing, it's hard to keep up with the best characters... So who are the best Arknights operators? We tell you all about it in this Hero Ranking!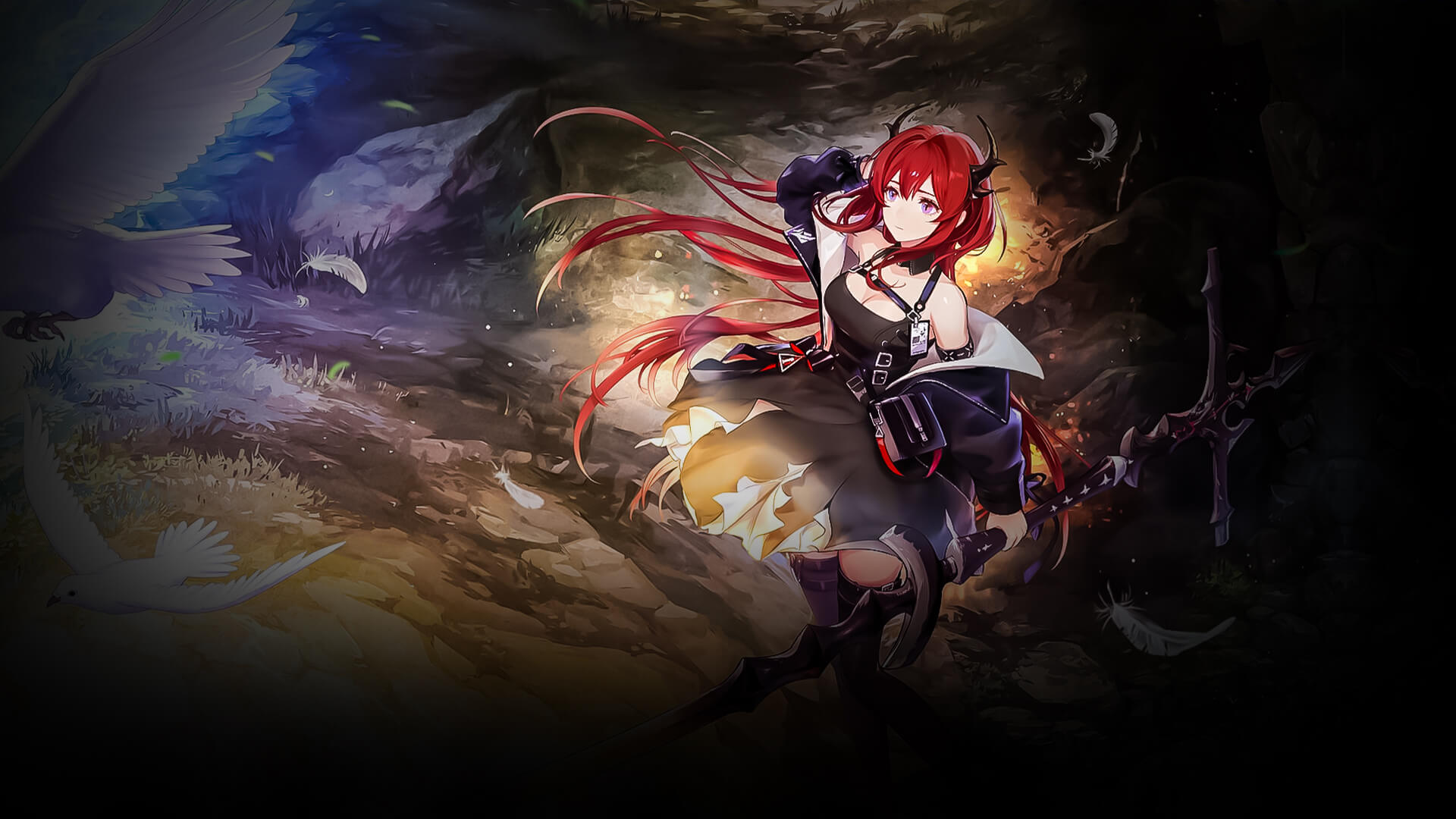 Play now
Did you know? You can also play Arknights online without downloading the player above if you're located in one of these countries: USA, UK, Canada, Australia, China.
Classification of characters by characteristics
With its characters, Arknights has succeeded in combining gacha and tower defense in the most beautiful way. Indeed, the game doesn't just make you build repetitive fortifications to repel the enemy. Here, you will recruit operators. Each operator (or character) has his own specialties that determine his class and his position in our Arknights Tier List for 2023 of the best operators in the game.
But that's not all. The heroes all have a certain power level and rarity, represented by a certain number of stars. These Arknights characters are unlocked through the gacha mechanic and can then be deployed on the battlefield during your games.
To simplify your choices in creating your team composition, we have chosen to organize this Arknights Tier List by type of operator. This way, you can easily replace your Casters or Snipers by other characters depending on your drops.
Arknights Tier List 2023 ranking the best operators
If you have read our Arknights guide to getting started, you know that the composition of a team is essential for the success of a mission. However, you still need to know which operators to put on your team! Indeed, it would be tempting to think that the rarest characters are also the most efficient, but this criterion is not enough as we will see.
We have divided the characters of each class into 5 levels in our tier list Arknights:
| Tier | Description |
| --- | --- |
| S | Highly efficient, best-in-class operators |
| A | Excellent operators |
| B | Effective operators in their role |
| C | Operators who can perform their functions but are not the best choice |
| D | Operators to use if no other is available |
Arknights Tier List - Casters
Casters are the main magical strike force of your team. They are formidable against tanks and bosses, and can be single-targeted or specialize in AOE damage. Although Casters usually attack from a distance, be aware of their limited health.
| Tier | Characters |
| --- | --- |
| S | Carnelian, Ceobe, Dusk, Eyjafjalla, Ifrit, Mostima |
| A | Corroserum, Amiya, Absinthe, Beeswax, Gitano, Leonhardt, Mint, Click |
| B | Skyfire, Greyy, Haze, Lava the Purgatory, Passenger |
| C | Lava, Nightamre, Steward, Tomimi, Leizi |
| D | 12F, Durin |
Arknights' most effective defenders
The Defenders are the fortresses of your team, blocking several enemies at once to give your other operators time to destroy them. Indeed, their high life point reserve will allow them to take many hits before succumbing.
When combined with one or more Medics, they will be almost immortal. Also, a good tactic is to place these tanks right behind a Vanguard to allow it to hit enemies longer.
| Tier | Characters |
| --- | --- |
| S | Blemishine, Eunectes, Hoshiguma, Liskarm, Mudrock, Nian, Saria |
| A | Asbestos, Ashlock, Bison, Crescent, Cuora, Nearl, Vulcan |
| B | Bubble, Blitz, Dur-Nar, Gummy, Heavyrain, Hung, Matterhorn |
| C | Beagle, Cardigan, Spot |
| D | Black Horn |
Arknights Tier List - Guards
A bit more versatile than the Defenders, Guards deal a lot of damage while remaining very tough. Moreover, there are all sorts of specialties within this class; from support to magic damage to melee skills, everything is possible. Let's take a look at the ranking of these Arknights characters at tier list.
| Tier | Characters |
| --- | --- |
| S | Blaze, Ch'en, Hellagur, Lappland, Mountain, SilverAsh, Skadi, Specter, Surtr, Thorns |
| A | Astesia, Ayerscarpe, Bibeak, Broca, Flint, Franka, Indra, La Pluma, Pallas, Tequila, Utage, Whislish |
| B | Arene, Akafuyu, Beehunter, Conviction, Cutter, Estelle, Flamebringer, Frostleaf, Jackie, Matoimaru, Melantha, Mousse, Savage, Sideroca |
| C | Castle-3, Midnight, Popukar, Swire |
| D | Dobermann |
The best medics in Arknights
As you might expect, the Medics are the team's doctors. Even though they are quite fragile, their healing skills will allow your other operators to hold the line without flinching. Thus, they are a great support for your Defenders.
| Tier | Characters |
| --- | --- |
| S | Kal'tsit, Shining, Silence, Warfarin |
| A | Ceylon, Nightingale, Perfumer, Ptilopsis, Whisperain |
| B | Breeze, Folinic, Gavial, Mulberry, Myrrh, Sussurro, Tuye |
| C | Ansel, Hibiscus, Lancet-2 |
| D | - |
Arknights Tier List - Snipers
Unlike most operators, Snipers will focus their fire primarily on airborne enemies. Although capable of inflicting a great deal of damage in a short period of time, their health is still fragile. When properly placed, Snipers will be a considerable strike force. The S-rank in this ranking is extremely effective in combat.
| Tier | Characters |
| --- | --- |
| S | Archetto, Exusiai, Rosa, Rosmontis, Schwarz, W |
| A | Andreana, Ash, Blue Poison, Firewatch, Flametta, GreyThroat, Meteorite, Pinecone, Platinum, Provence |
| B | Aciddrop, Aosta, April, Executor, May, Sesa, Shirayuki, Toddifons, Vermeil |
| C | Ambriel, Catapult, Fartooth, Jessica, Kroos, Meteor |
| D | Adnachiel, Rangers |
Arknights Tier List - Supporters
Supporters are one of those classes that are useful but not essential to a team. In addition to helping other operators with all sorts of buffs and tools, they will also slow down or weaken enemies. Therefore, they can make a big difference if they are well used.
| Tier | Characters |
| --- | --- |
| S | Angelina, Magallan, Scene, Shamare, Suzuran |
| A | Glaucus, Istina, Mayer, Pramanix, Sora, Skadi the Corrupting Heart |
| B | Deepcolor, Podenco, Roberta, Tsukinogi |
| C | Earthspirit, Orchid |
| D | - |
Arknights Tier List - Specialists
Similarly, Specialists are not essential to a team. However, their control abilities and the debuffs they apply to enemies will save you precious time on some maps.
| Tier | Characters |
| --- | --- |
| S | Aak, Phantom, Projekt Red, Weedy, Gladiia |
| A | Cliffheart, Ethan, FEater, Frost, Gravel, Jaye, Kafka, Manticore, Mizuki, Mr. Nothing, Robin |
| B | Rope, Snowsant, Shaw, Waai Fu |
| C | THRM-EX |
| D | - |
The best vanguards to deploy at the beginning of the game
Vanguards are the backbone of your team. Their very low deployment cost will allow them to arrive first in battle. In addition, they generate deployment points, which are quickly depleted , providing the resources needed to deploy new, more powerful units. However, you can trade them in for more powerful operators towards the end of the course.
| Tier | Characters |
| --- | --- |
| S | Bagpipe, Elysium, Myrtle, Saga, Siege |
| A | Flametail, Reed, Saileach, Texas, Vigna, Zima |
| B | Chiave, Courier, Grani, Scavenger |
| C | Beanstalk, Fang, Plume, Vanilla |
| D | Yato |
Choose the best Arknights characters for your composition
As you can see, with Arknights characters, the composition of your team is essential. So, it's not enough to have a good distribution of classes, you must also choose the best characters as much as possible.
If you liked this tier list Arknights, add the game to your list of followed games to stay informed about all the latest news concerning future operators!
Finally, if there are among our readers anime fans wishing to learn more about the Arknights universe, you should know that an Arknights: Prelude to Dawn series is already on air and that the Endfield game will be released soon!
Please, tell us how we can improve this article.
Or if you have other suggestions about JeuMobi. :)
Let us make it better! (for help or questions, go below in the comment section)