A challenge level offers a special reward when you finish it: a dragon! But some of them are complicated, especially to finish the three difficulties. To win all the prizes, you'll have to fight with the relentless stopwatch and other special obstacles.
The Merge Dragons challenge 19 is particularly tough, follow this guide to get through it quietly and without too much effort!
General information about the Merge Dragons Challenge 19
Level number : number 133 ;
Game cost: 4 trophies;
Goal: Create a restored statue of Gaia x1 ;
Secondary objectives: reach 8,000 points (beginner), reach 12,000 points (advanced), reach 14,000 points (expert).
The steps of the Merge Dragons challenge 19
A challenge that lives up to its name. As the map is not very large, the difficulty is not in the combinations or manipulation of elements. However, with a limited number of dragons and plenty of Zomblins, you will literally have to fight to succeed.
Take care of your land, especially if it is home to flowers of life. Protect them and defend them at all costs. Without them, victory is impossible. But don't worry too much about the timer, which for once is rather lenient in the Merge Dragons challenge 19.
Step 1: The main objective in a few seconds
Pick up thetiny life orb in the middle of the map and place it just below the grave on the island on the right;
Activate the orb to heal the adjacent dead lands nearby. Then activate thehealing expander, at the bottom of the destroyed Gaia statue ;
The 2 other destroyed statues of Gaia are already available, so you just have to merge the 3 to achieve the main goal of the Merge Dragons challenge 19!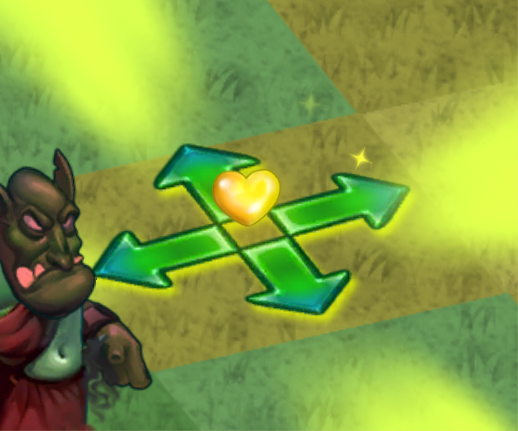 These 3 steps should not take you more than 10 or 15 seconds. So this level is actually quite easy. It is the secondary objectives that require a little more effort.
Step 2: make a maximum of points
As these secondary objectives are point objectives, there is no single way to achieve them. However, there are a few tricks:
Kill the annoyingZomblins , but keep one or two cellars. Merge the Zomblin graves to get a maximum of points;
If a Zomblin starts attacking a land where a flower of life is growing, move the flower. You need it as a regular source of points;
Optimise theactivity of your dragons. They should be continuously attacking Zomblins or harvesting. Use the double-tap to save time.
We hope that this Merge Dragons Challenge 19 Guide will help you succeed in this challenge and its three levels of difficulty!
If you are having problems with other levels, please check out our list of Merge Dragons challenge guides to get as many dragons as possible!
Please, tell us how we can improve this article.
Or if you have other suggestions about JeuMobi. :)
Let us make it better! (for help or questions, go below in the comment section)