You couldn't miss the HSR phenomenon on Android and iOS. But you may not want to download 10GB to test the new game from HoYoverse. I suggest you to follow this quick and efficient tutorial to play Honkai: Star Rail online and without downloading, whatever your mobile device or PC. Let's discover together this miracle solution that allows you to test mobile games without installing them with Now.gg!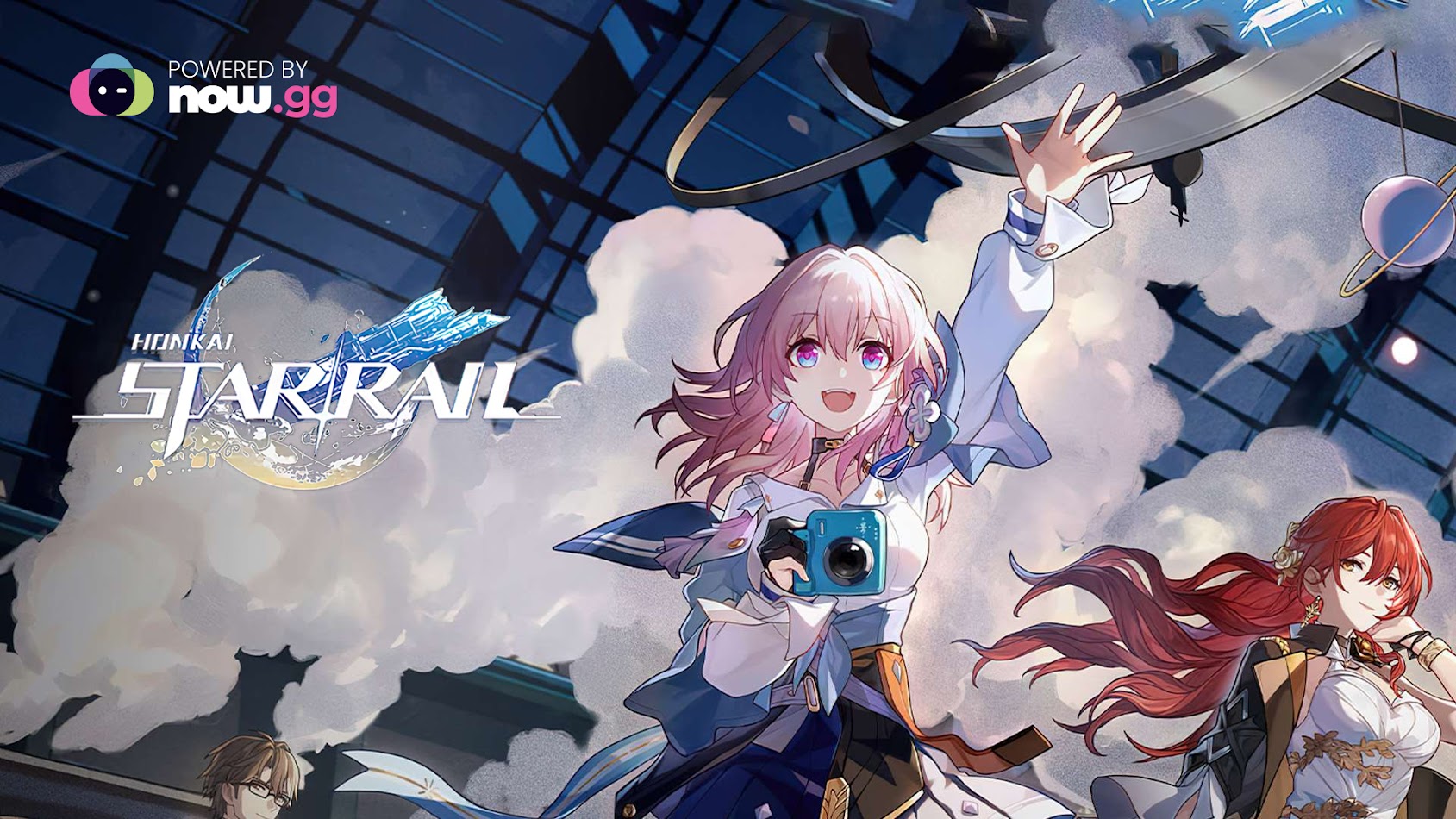 Play now
Please note that the Now.gg service for HSR is only available in the US, UK, Canada, Switzerland and Australia. You can't use a VPN to access it. Fortunately, the list of countries will grow soon with the global launch of the service. So if you live outside these countries, you'll have to settle for installing the game from the mobile stores or playing HSR on PC or Mac in the meantime.
Play Honkai Star Rail online without downloading
You may not have the space to install HSR on your mobile. Are you tired of having to free up space or not being able to test games freely? Fortunately, there is a solution to play Honkai Star Rail online without downloading on Android and iOS mobile. The space gacha RPG from HoYoverse is available for quick access with a few clicks from the embed at the top of this article. Alternatively, you can test it via the provider's website of this handy service.
With the Now.gg service, you can play HSR for free without downloading from your PC, Mac or phone. Here are the major steps to access the game via browser:
First, go to HSR's Now.gg page.
Click on "Play in browser" to access Honkai Star Rail online by browser.
Run the test version for 15 minutes.
Select your server and the game begins!
I've put the same steps in pictures below to make this tutorial easier. Start by opening the HSR cloud gaming page.
Select the option to try the game for 15 minutes per browser. This allows you to play Honkai Star Rail without downloading. You can transfer your progress to local later if you feel like it.
Note that after the 15 minutes, you will be able to download Honkai Star Rail if you liked the demo. Honkai: Star Rail is not yet available without time limit on Now.gg but other mobile games are like Roblox.
This is where HSR online launches on your phone, Windows PC or Mac.
Choose the right server for your area. You'll have less latency and a smoother experience by going with a server near you.
And here you are already playing Honkai Star Rail online with your phone or PC. It's convenient, no download and 100% free! Test Honkai Star Rail online
How to play HSR with a non-compatible phone?
My phone is not compatible with Honkai Star Rail, but I still want to play it. Most sites will tell you that this is not possible and that you need a newer device. However, this cloud gaming technique works! As long as you can open a browser on your mobile or PC, you will be able to play Honkai Star Rail online with Now.gg using the embed or the tutorial explained in this article. You have no excuse to try a new mobile game like HSR!
You know everything about the possibility to play Honkai Star Rail online without downloading by browser thanks to this tutorial, our advices and our explanations. I hope it will help you to test the game and that you will tell us what you think about it in comments.
Since this title is full of quests, dialogues, fights and plots, you will surely need more than 15 minutes to explore all the corners of it. However, if you like the game and finally decide to download it on mobile or PC, you will automatically get the progress back from your test Now.gg account. Finally, if you like HSR, I recommend you to check out our Honkai: Star Rail codes to boost your account progress.
Please, tell us how we can improve this article.
Or if you have other suggestions about JeuMobi. :)
Let us make it better! (for help or questions, go below in the comment section)